About us
FAQ - Customer Information
In short, how can I pay and receive my order ?
COUNTRY

SHIPPING

PAYMENT OPTIONS

Europe

Postage 15 EUR
DHL Airmail insured&registered

Bank wire transfer (no fee), Paypal (+5% fee).

Worldwide

Postage 30 EUR
DHL Airmail insured&registered
Bank wire transfer (no fee), Paypal (+5% fee).
Is the product in your shop ready to ship to my country ?
YES, all products listed in the shop are in real, own stocks. We only offer and sell products we have available to ship. We ship to any country worldwide.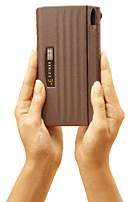 What happens with my order ?
Please complete the order form and press the Order button. A short time later you will receive an email with a confirmation of our shop-system that we received your order. If you have any questions or changes please reply to this email. Otherwise please be patient, soon we will confirm your order and we provide you all payment details.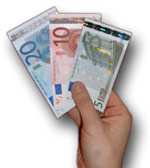 How can I pay ?
Bank wire transfer: We will provide you IBAN / BIC and inside EU-member states this is an straightforward payment option without any extra charges. However we are aware, some international banks are real robbers charging overpriced fees. We expect all bank fees to the sender's expense (OUR transfer mode). If you live in a non-Euro-country, please advice your bank to transfer a Euro ammount and they will charge your account with your home currency. All prices listed in the shop include German taxes, but exclude shipping charges.
Paypal: We accept Paypal payments, but it causes a lot trouble and currancy exchange losses, so we need to ask for 5% surcharge to the buy-price. Bank transfers inside Europe (SEPA/IBAN) are free of charge.
We do not accept any other payment option like Reembourse/Cash-on-delivery (COD) payments, direct CreditCard payments, any kind of cheques, Western Union, postal money orders, cash. Please dont ask, we do not accept any of these options thanks to a very few but very expensive scams.
If you want to make a transfer in any other currency than Euro, then please advice your bank to choose Euro as destination currency and they will charge your account accordingly with your home currency.
What about taxes and duties ?
All prices quoted in the shop include 19% German VAT. If you are located in a non-EU-member state (see link here) we can exclude this 19% VAT. Also if you are a company with a valid VAT-ID No. we can reduce this 19% from your total and will invoice you on the basis of VAT-free delivery within the European Union. For this, it is obligatory you provide us your valid VAT-ID of your company with the order. Please mind your local custom regulations concerning local tax/duties which might be added on reception.
Allow me to ask, is there any reason to worry about my order ?
We are a registered company located in Germany. Please check our ebay-feedback (link) here. We are more than 15 years online, thanks to a lot returning customers. Honest business is the best.

How do you ship the goods ?
We ship with DHL parcel post, see their website (link) for informations&tracking. To simplify things, we have two flat rates: Europe 15 EUR, Worldwide 30 EUR postage. Delivery time with DHL is around 3 working days inside Europe, 5-10 working days worldwide. Please do not ask about tracking before that time, we can not trace your shipment before that periode. Every order is packed very carefully and we garantuee your order arrives in best working order on your door. All shippings are registered, in case of loss you will get a full refund from us.
I found some interesting accessories in your German shop, how can I order that ?
Some items we have only small stocks of, will be sold locally first hand. However feel free to order these as long as you understand what you want to order (you can use online translations services like google to cut&paste the German product descriptions). This way, ALL products listed in the shop are in stock and ready for immediate delivery.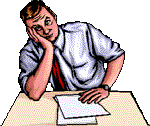 How about warranty ?
We garantuee no product will be "death on arrival" (DOA). All new products have a warranty period of 2 years, all 2nd hand products 1 year. Please do not return goods before emailing. If you are not satiesfied with us, please email or call us. There is always a solution, we will find it together for sure !
What are your privacy policies ?
We use your address on the front side of the shipment. This helps the postman to find your home a lot :-) We hate commercial spam as well, so we keep any sensible data secure and safe.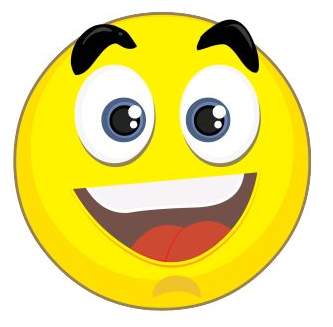 How does a Premium customer looks like...
Order as much as you can pay, complain never , recommend us always :-)
Seriously, you spend some of your money at our products, so you could expect we give best value for it. We have to pay our bills, so please do likewise. Let's have fun together swapping goods with bucks. It's no blame to be a nice person.